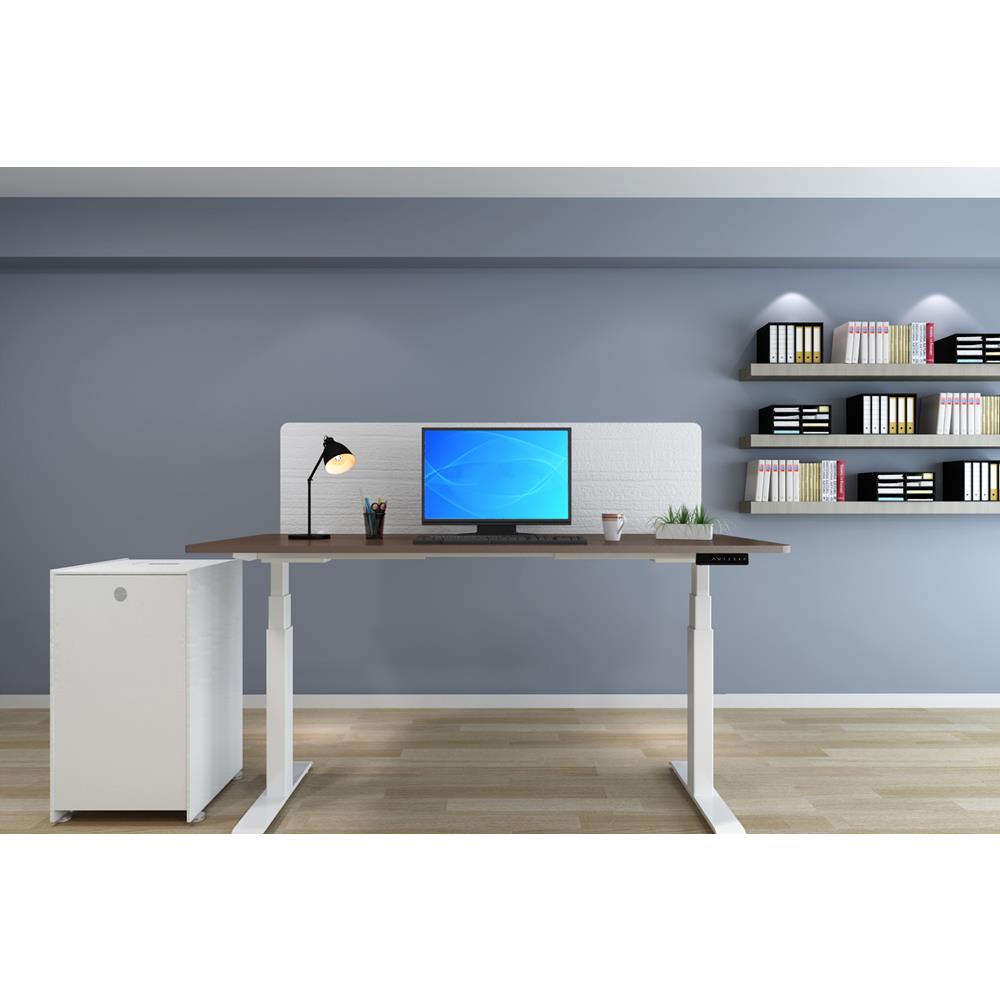 FAMHAT-M3DD (FAM Pro)
Description: A height adjustable desk or sit-stand desk can be adjusted to both sitting and standing positions. FAM Lite and Pro height adjustable desk comes with memory display. The height-adjustable desk is healthier than the sit-only desk because sitting for prolonged periods of time has been linked to detrimental health effects. FAM height-adjustable desk comes with a 7 years warranty.
FAM height adjustable desk is made using world renowned brands. We only source the best parts to build the most comfortable sit stand desk for you.
We integrate TiMotion's control box (anti-collision & impact function), motor (quieter) and controller (memory display with sleep mode – (interchange between cm and inch reading) into building our FAM Lite and Pro height adjustable desk for a quieter height adjustment. TiMotion has over 2000 employees working together throughout the world in 6 manufacturing facilities and 13 subsidiaries. They are the premium brand of control box, motor and controller in the industry.
FAM Lite and Pro height adjustable desk columns or legs are driven by German engineering. The height adjusting column are powered by Ketterer's synchronous telescopic spindles for smooth height adjustment. Ketterer is 200 year old German company specializing in precision height adjustable spindles.
One of the main concerns of customers looking for height adjustable desk is its stability. Both our lite and pro models uses a 650mm long slope inclined foot plate for added stability.
Our eco-friendly table tops are not the usual 18mm thickness. We believe in providing the best for our customers thus we insist on using 25mm thick table tops. Our table tops are chamfered edge – 45 degrees slope at three sides of the desk and four round edges on all four corners – no sharp edges. It is scratch resistant and water resistant. Sparing no details, we also use 1mm thick edging for the whole outline of the table top, these edging are resistant to slight knocks and act as a protection for your desk.
Certification: ANSI/BIFMA, UL, EN527 Certified, GECA License
Specifications
Dual motor
Telescopic frame – 1050mm – 1800mm
Electric Motorize Height Adjustable frame
Height: Min 640mm Max 1290mm
Speed: 40mm/ sec
Recommended Table Top Depth: 700mm-800mm
Max Weight: 120Kgs
Noise dB (A) : <50
Power: 110V to 240V
Frame Weight: 35Kgs
UK 3 Pin Plug
Column Size: Bottom – 80mm x 80mm, Middle – 70mm x 70mm, Top – 60mm x 60mm
Top Plate: 550mm, Footplate: 650mm
Anti-collision function
Certification: ANSI/BIFMA, UL
Request for Quote
Description
Motorized Height adjustable desk introduction video.