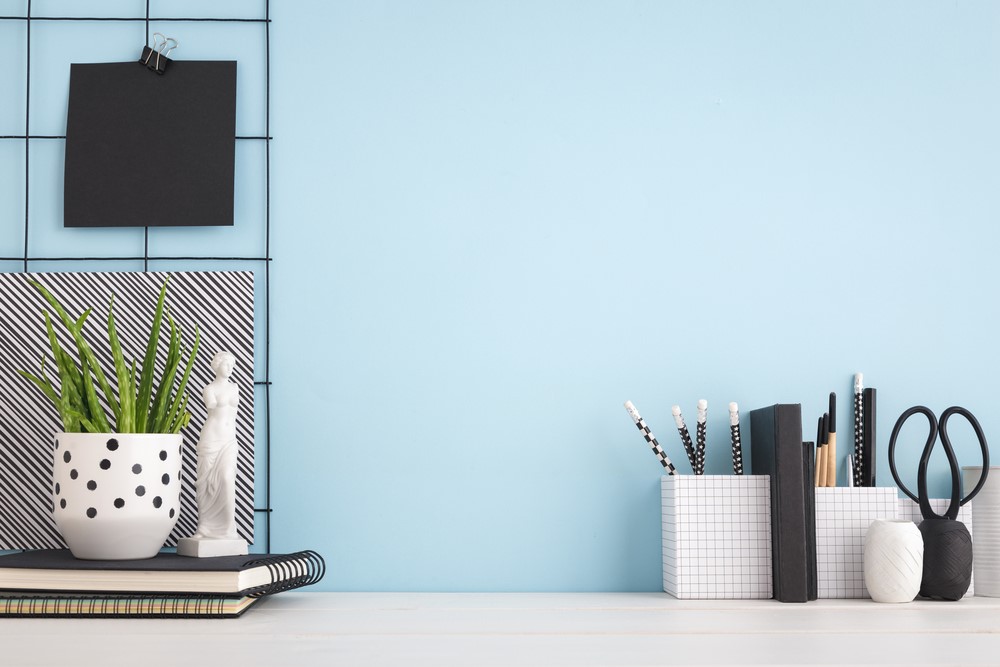 Tips to Pick the Right Office Desk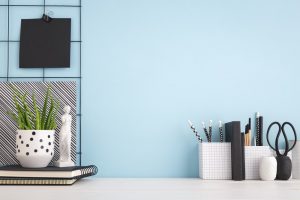 Be it home or office, the desk on your workstation is a centrepiece of the room. It's where you are likely to spend many productive hours and make big decisions. Hence it makes perfect sense to invest time and effort to pick the right office desk for yourself.
Here are 5 tips for you to keep in mind when deciding on an office desk that meets your requirements and budget:
What kind of work do you do?
The first thing to consider when choosing an office desk is your working style. Do you work on your laptop or desktop? Does your job require you to handle a lot of paperwork? How do you usually decorate your desk — potted plants, pin-ups, photos? Or all of above?
Before commencing your search for the right desk for you, you have to understand your current working style and the requirements that you would like your desk to meet. It is also important to have a spacious desk to give you an ease of working. There are countless of ergonomic office desk options in the market for you to choose from.
Configuration
There is a myriad of desk configuration you can opt for. Since you'll be spending a lot of time at your workstation, choosing a style that is well-suited for you and your body is important. The rule of thumb is ensure that the desk is at the right height at all times.
We would recommend getting a height adjustable desk if you're looking for something ergonomic. But if you already have a desired specifications for your desks, drop us a message, as we are able to customise a desk to your needs.
From U-shape to corner desk, FAM Solutions is able to create bespoke, functional and durable office furniture for you and your team.
Your Body Type
Your desk must be such when you type on the keyboard, your hands, and arms are parallel to the surface. Your feet must be flat on the floor, and the legs have to be comfortably fit under the desk.
Get a desk with height-adjustable legs, so that you can use it as a sit-down arrangement or standing desk.
Space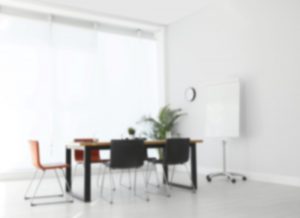 The amount of space you have will further narrow down your search for the perfect office desk. Do you have a big workstation at a corporate building or working in a small apartment? There are tons of options available for either situation.
You'll have to figure out how much surface area you can dedicate for your desk. You will also need to ensure just how much surface space do you need for your desk to accommodate your gadgets, cables and important documents. For a spacing-saving option, we carry a range of customised foldable tables that will be able to suit your needs.
Quality and Durability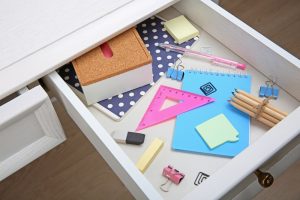 The quality of any office desk is evident from the construction of the drawers. If the metal roll suspension is sturdy, then the drawer will open and close without bearing any weight.
Ideally, you want the drawer to come out in length to maximise space efficiency. Make sure you examine the corners and edges of the desk, to ensure that they are not fraying.
The warranty that you get with the desk provides a clear idea of how durable the product is. The warranty may range from a year to 7 years.
Let's Wind Up
FAM Solutions is able to create customised desk that suit your needs. Our in-house design team in Singapore has over a decade of experience in the industry, and we understand our customers' needs. We take price in delivering the furniture of your dreams, and other workstation accessories.
If you would like to enquire more, drop us a message here or contact us today!