5 Smart Tips to Make Small Corporate Office Look Spacious
With smart organization, a little bit of flexibility & strategic designs, you can easily maximise the office space you already have.
In this blog post, we've rounded up practical & creative ways to make your office space appear bigger without breaking the bank.
1. Foldable Tables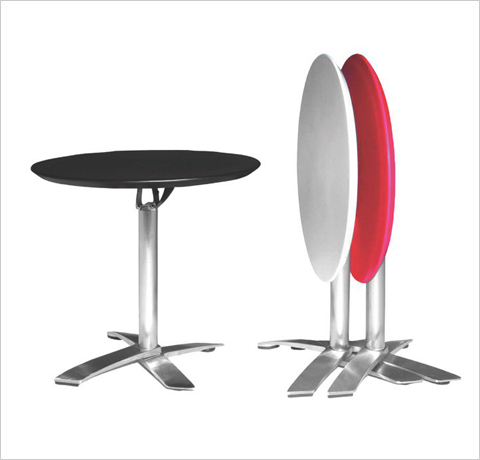 Foldable tables are exquisite pieces of furniture that offers several benefits. They are compact, light in weight, and can be manoeuvred with ease. Available in different styles & sizes, they can be used in your office in any possible way.
Despite being able to be stored and put-up anywhere in the office, these folding tables never compromise in style & look. You can also choose your preferred colour combination that compliments your corporate office's theme.
2. Phone Booths
In a small open office layout with no dedicated conference room, sales and personal calls can be disturbing for everyone. Phone booths with soundproof feature are a great addition to a modern workspace.
Providing a secure space for you and your team to make personal & business calls in a secluded area, phone booths can also be used for high-priority tasks such as confidential meeting and calls. They are compact and customised to seamlessly go with the office's open interior.
Key Features of a Good Phone Booth Include:
● Power sockets
● LED motion sensor lights
● Ventilation fan
● Sofa
● Laminate worktop
3. Letting the Light Shine In
Opt for overhead downlight such as recessed LED lighting or LED spots, rather than up-lights that only illuminate the ceiling, and isn't able to provide the same kind of lighting as LED.
You can also opt for LED desk lamps on workstations as they provide better lighting, even in confined spaces, and takes up little space.
4. Make Your Monitor Mobile
It is said that having adjustable monitor arms can increase in productivity. Install these monitor arms for your employees to feel more comfortable when working.
Having monitor arms will also allow them to move it out around to provide extra work space when they need it. They are both available in manual or motor-driven options, with the latter being more convenient.
5. Proper Cable Management
Cables can take up a lot of space and can be hazardous when not managed. With cable trays, you can easily store and manage wires in one place. It also helps to keep the mess out of sight.
Conclusion
At FAM Solutions, we help you set-up your smart office with our full range of bespoke office furniture, right from sit-stand converters, CPU holders to phone booths. Our furnitures are of premium quality with advanced functionalities, and are at the most reasonable prices.
Drop us a message or contact us to get a quote today!