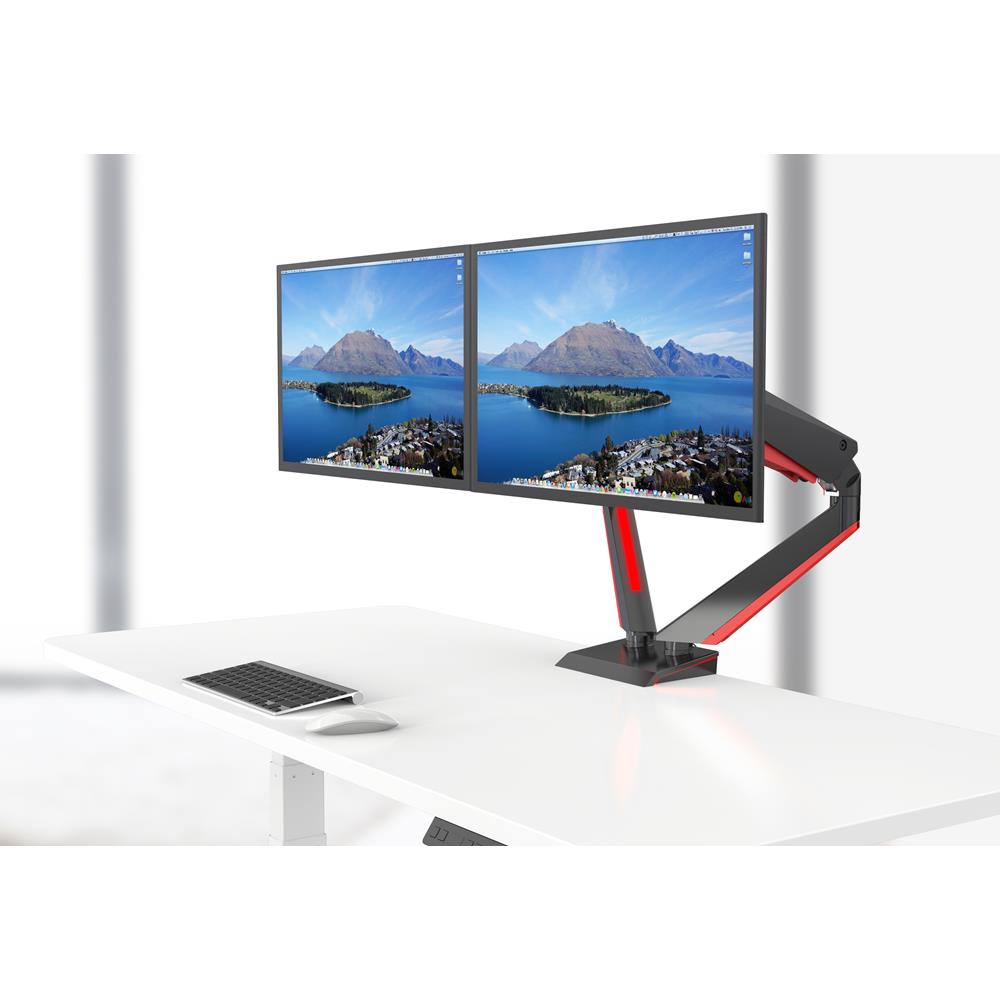 What is a Monitor Arm?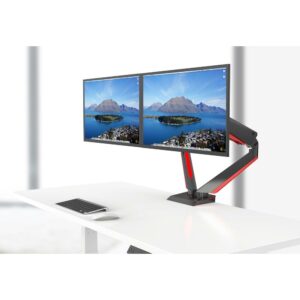 Also known as the monitor mount or the monitor bracket, a monitor arm is a supportive arm that does the job of safely holding a computer monitor in a preferred position for a comfortable working experience.
The monitor arm is usually clamped to the back of the desk. The benefit of installing a monitor arm is to move the computer screen relative to the placement of your keyboard, eyes, and the entire body position. With monitor arms, users also have the freedom to change their posture and position throughout the day.
Monitor arms are not necessarily meant for desktops, as it can also be used for laptops. Monitor arms are recommended to laptop users too, as they need to work ergonomically to prevent a strain on their neck and chronic back pains
If you're planning to set up or remodel your office, it would be worth investing in monitoring arms for you and your employees. There are many benefits in getting a monitor arm, and we broke it down below for you.
Good Health Of Your Employees
By far the biggest reason to buy monitor arms is to establish the well-being of your employees. With a monitor arm, they can easily adjust their monitor's angle, height, and depth to a comfortable and ergonomically correct position.
Without a monitor arm, your employees may have to hunch towards the screen, moving their spine out of its natural alignments, leading to discomfort when being in the position for an extended period amount of time.
The whole idea is variability, as it is crucial to one's good health. Sitting in the most comfortable position for hours isn't healthy too, as it could take a toll on your body.
Using a monitor arm in combination with a sit-stand desk will enable your employees to work standing up, and achieve good health, lowering the risk of having back and neck pain.
Enhances The Workspace Experience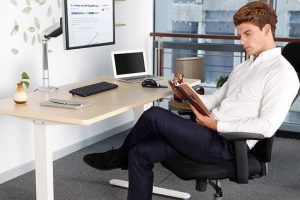 Image Credits
As said earlier, adjusting the monitor's depth, angle, and height has numerous ergonomic perks. But a monitor arm does so much more than that. A monitor arm adds flexibility to your work space.
With a monitor arm, you are able to switch the screen from landscape to portrait mode. Or swivel the monitor screen to share your screen with your neighbouring co-worker or deflecting it away from the afternoon sun.
Creates More Space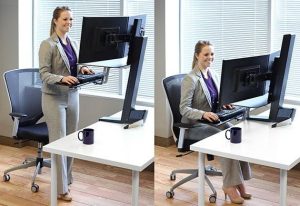 Image Credits
A monitor arm lifts the screen off the work desk, creating space and allowing your employees to utilise the desk surface for other purposes. A well-organized desk has a positive impact, allowing the employees to remain focused and unstressed throughout the day.
More specifically, a monitor arm free up space for:
● Keyboard and mouse – It is no longer restricted to small space anymore.
● Files, documents, notebooks and stationeries are more organised.
● Frames and accolades – a photo frame of their loved ones or words of motivation.
● Essentials that are always on the table – smart phones or a cup of coffee.
Conclusion
We at FAM Solutions stock the biggest collection of customisable monitor arm, designed for efficient cable management. We provide anti-theft locking screw and laptop holders as add-ons too. For more information, drop us a message here.